For the unfamiliar, Rome's often-used 050601 tagline refers to the date that the company began: May 6, 2001. The numbers 561 have peppered Rome's marketing and product design since then, as ubiquitous to the brand as snowboard design syndicate and undermine the mainstream misunderstanding . Locals to Vermont as well as both new and longtime friends know that 561 has another relevance, the Friends of Rome or FOR Party, which takes place every year right around the 6th of May.
The For Party is good, old fashioned barbeque fun. It's held in the dirt parking lot of the Rome office, complete with a fun-because-it s-haggard mini ramp, extra large grill to serve hungry partiers and a gas station next door to add buckets of fuel to the requisite Rome bonfire. This was the party's ninth incarnation, and since its inception the shindig has multiplied from a couple of cars and a handful of buddies to a packed parking lot and a crowd of people. Rome has gained quite a few friends over the years.
Games are a staple at the party. Early evening the wiffleball field is set up and players put their keg cups down while they man the bases. Hit the ball over the train tracks for an automatic home run. Longtime SDS employee, Mike Waldert brought Hammerschlaggen back from a business trip to Europe, premiering it at the 2009 FOR Party where it was an instant hit.Once night falls and the partying has been left to the miscreant twenty and thirty-somethings, the flip cup table is set up. Four years ago, what began with a small game and has since become an annual tradition played tournament style underneath the Rome tent (since it always seems to be raining by that time of the evening), with huge teams, a lot of beer and a lot of yelling.
Late night the party filters inside and everyone catches up, drinks some whiskey and heads into Burlington to close out the bars or stumbles back home to pass out.
For a little more of the fire-and-fun-filled action, check out the photos below.
Darkness set in and this was the scene.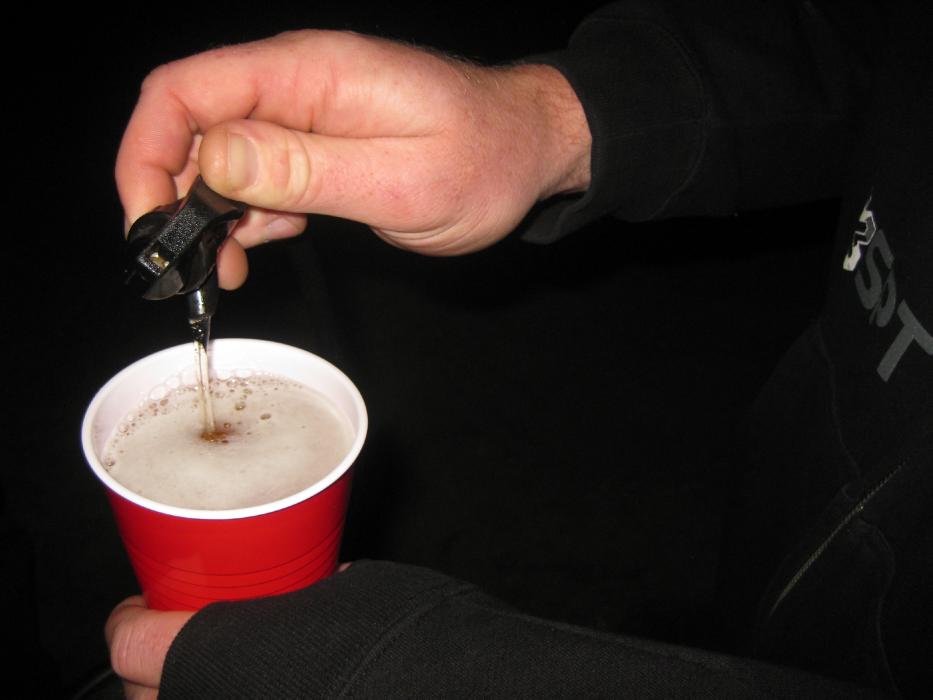 There was plenty of beer for all of the party-goers.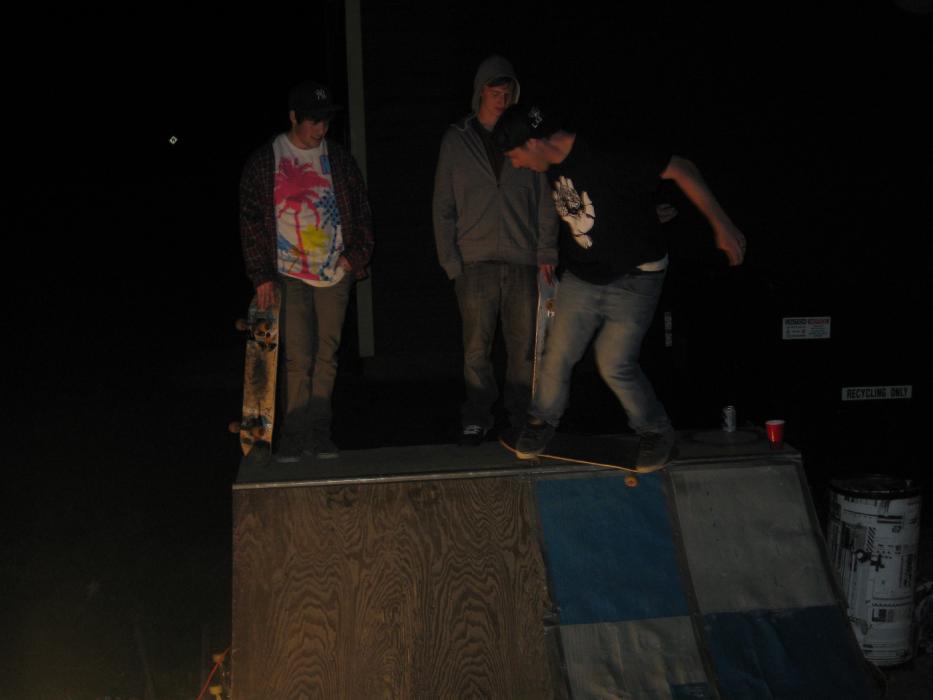 Ron Faverty knows tricks on the miniramp.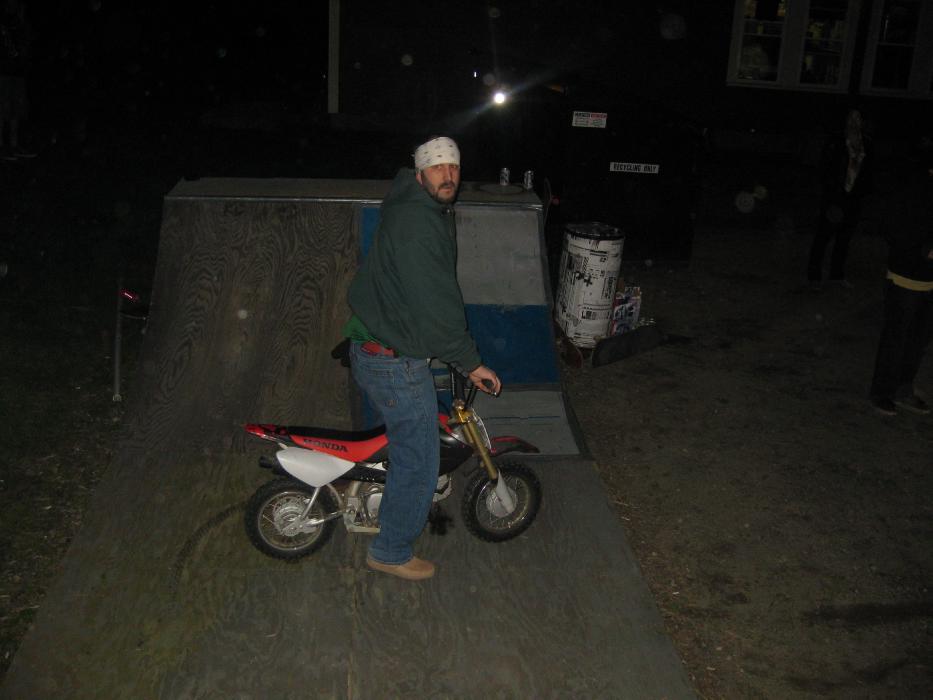 Alan Craig on the mini.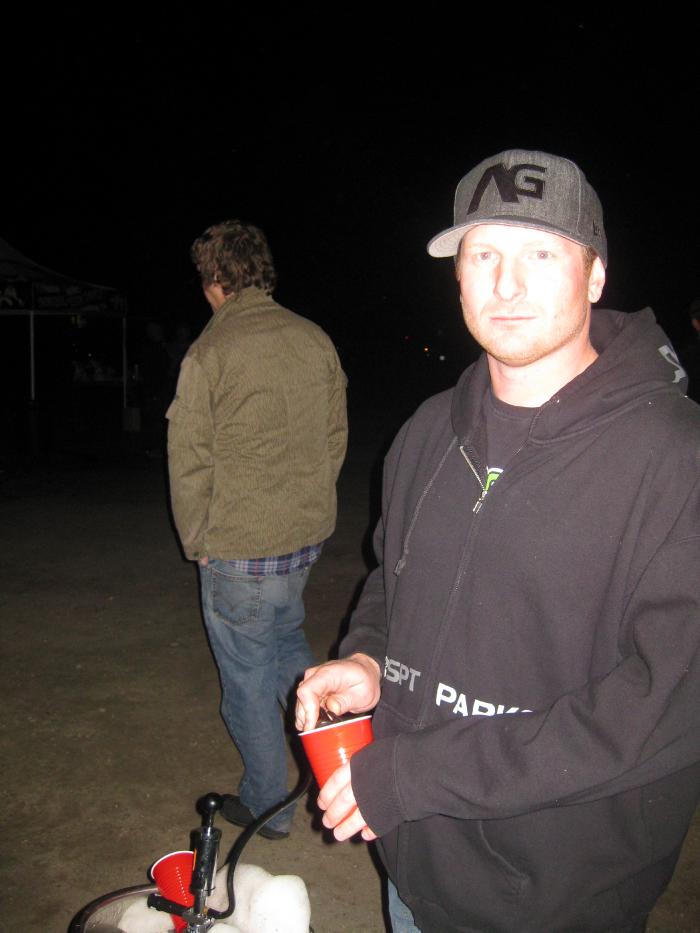 Seven Springs' Joel Rerko came up for the party and I flashed my camera brightly at him.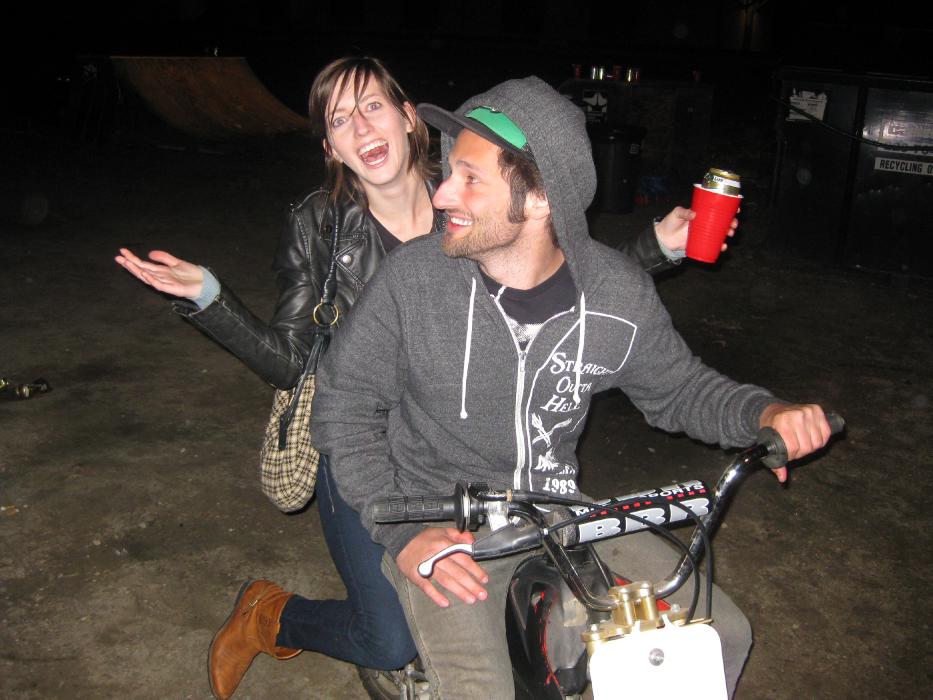 Runke brought his 50 and Darkside's Beau was banching around the parking lot. Juliana Foley hops on back for a spin.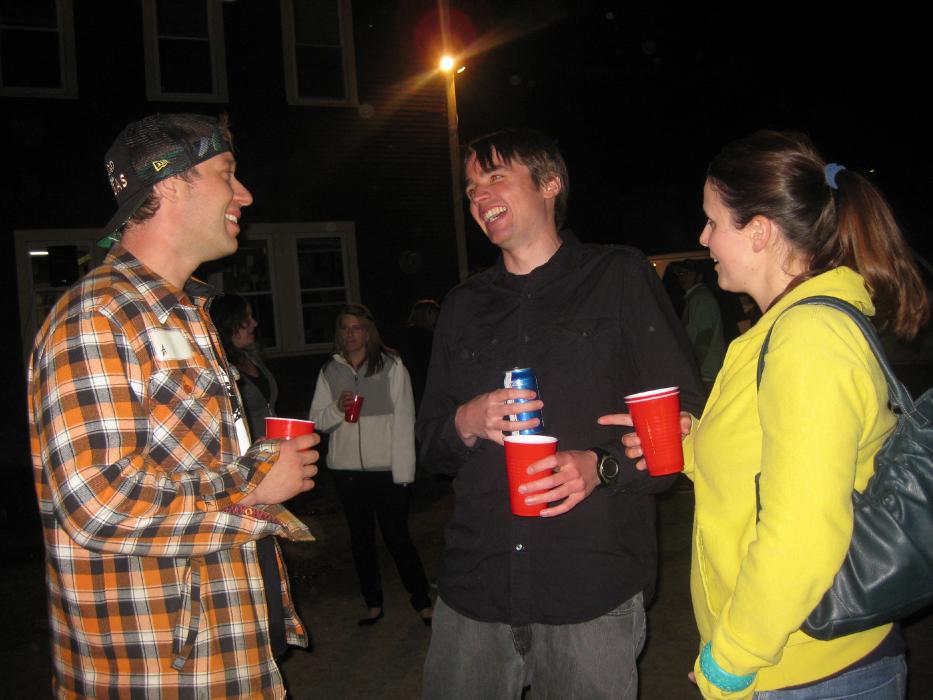 Ron must have been telling a really funny joke here. He got Waterville Valley Graphic Designer Kevin Bell and fiance, Erin, to laugh and not many NH residents laugh when they're visiting Vermont. Most of them just make sarcastic jokes about the state being upside-down.
flip cup montage:

1.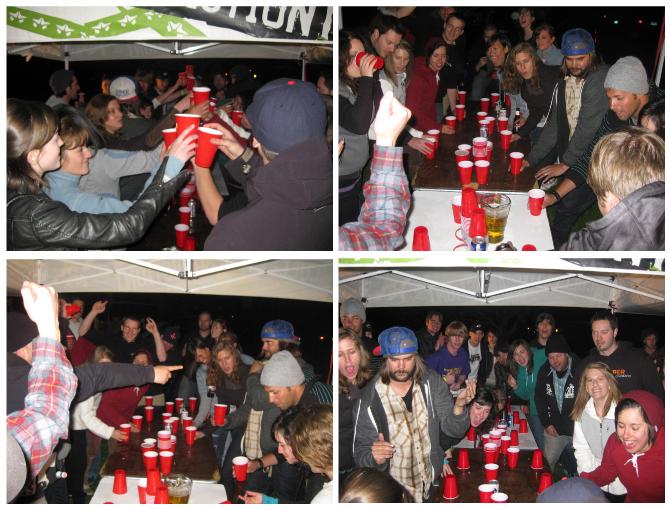 2.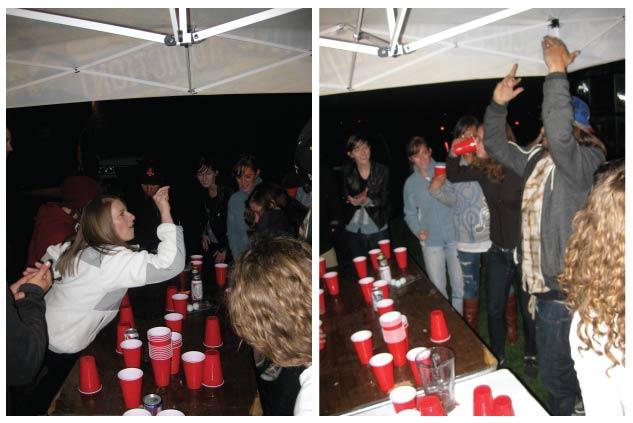 3.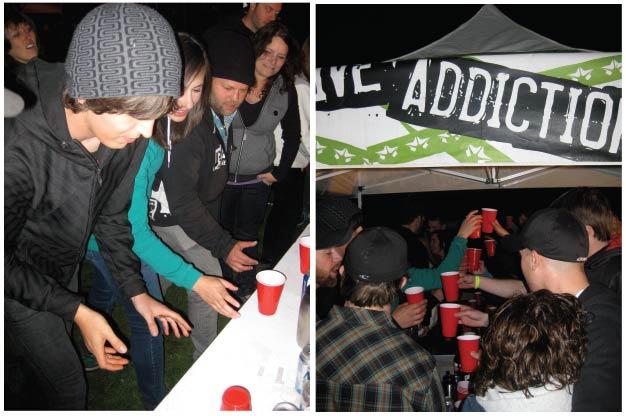 4.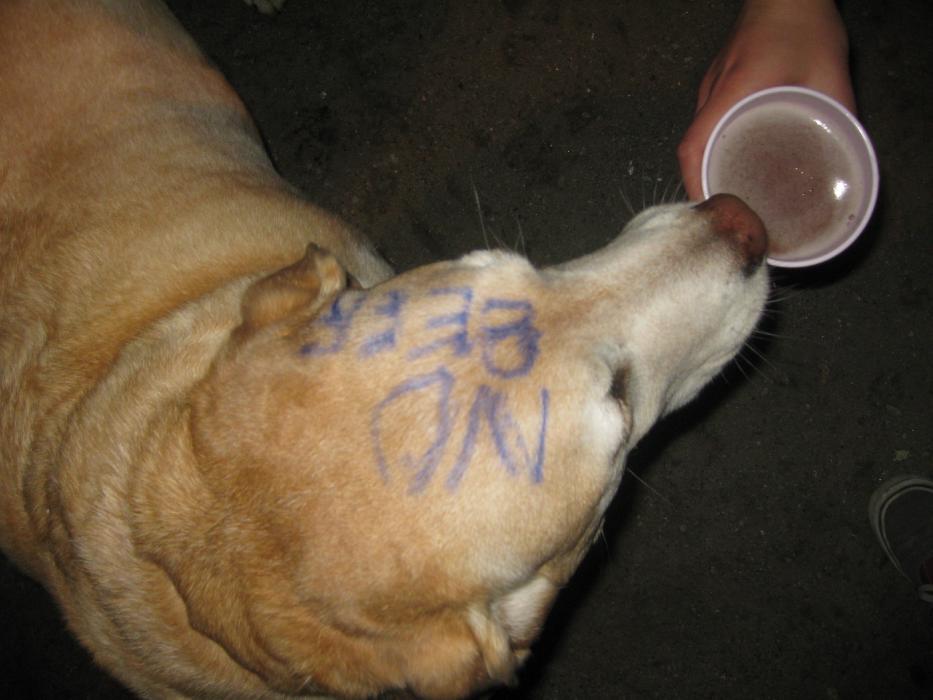 Bud has been a staple at Rome for years. He's currently on the wagon. Don't worry, in this photo he's only smelling the beer, he knows he can't have it.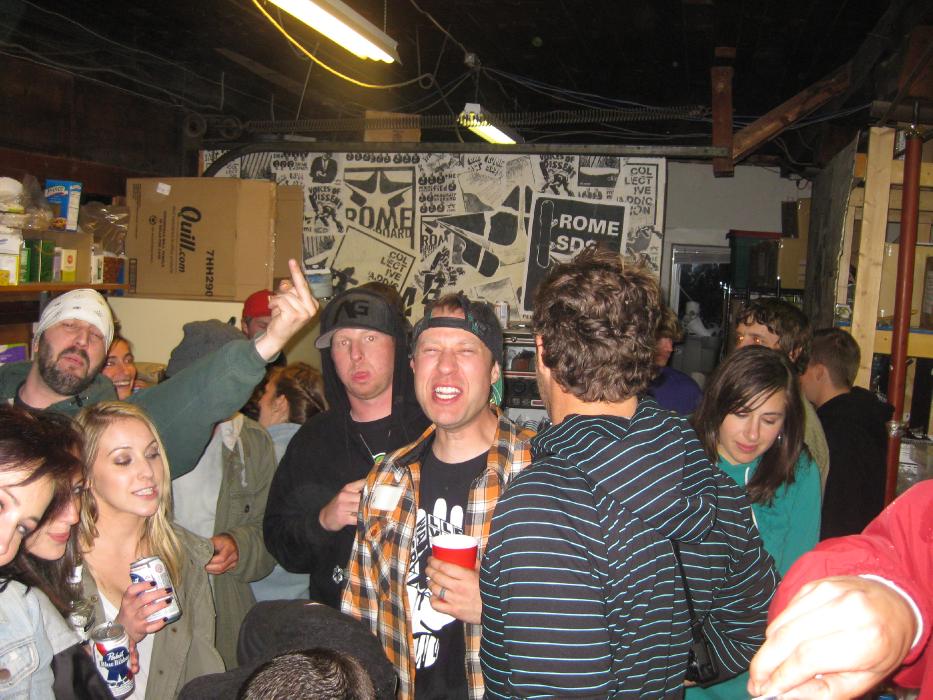 Once it started raining and flip cup was finished, the rabble rousing moved inside.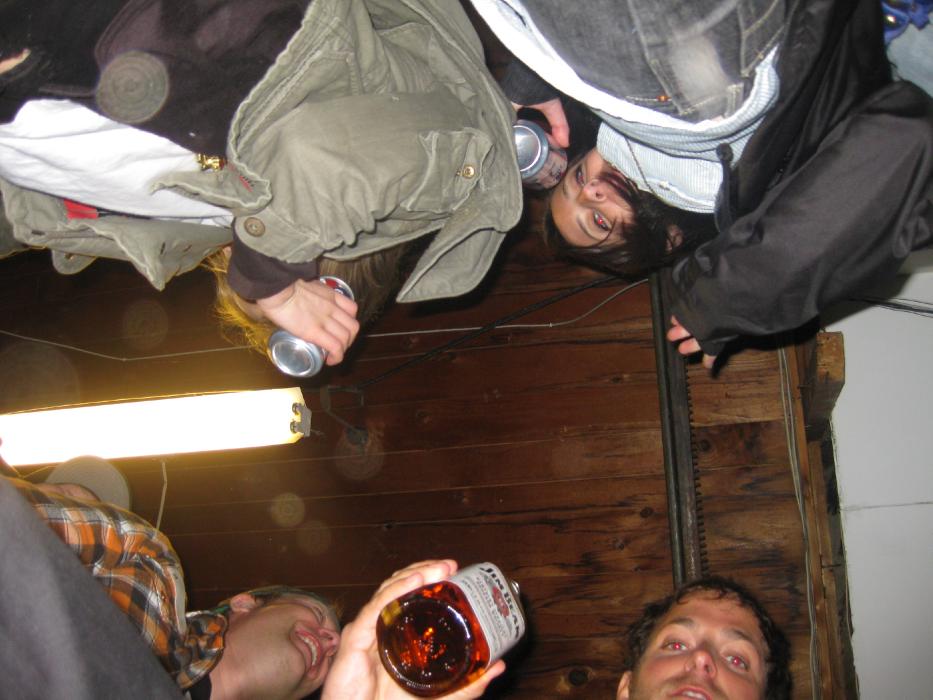 If someone wrestled you to the ground, this is what the party would look like.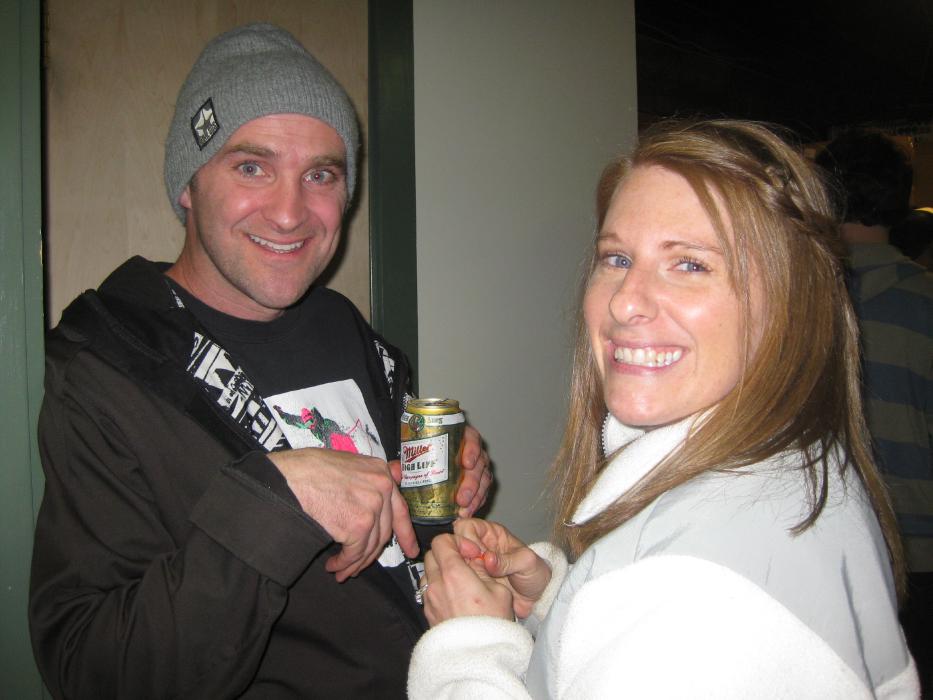 (L to R) Rome's Paul Maravetz and Rome-lady, Jamie Faverty.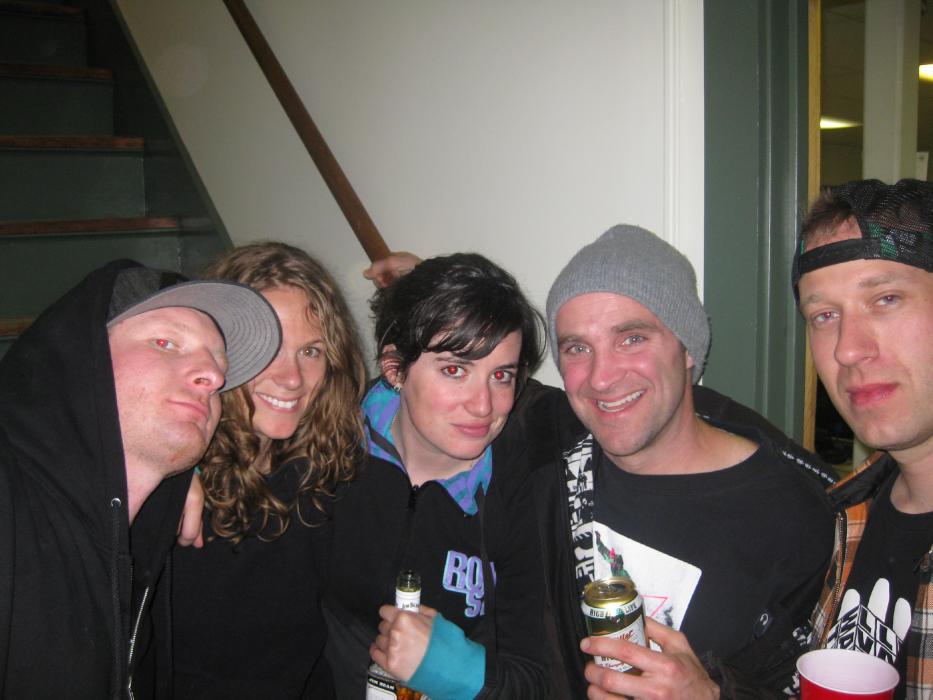 (L to R) Joel Rerko, Rome's Anna Starr, Mary, Paul Maravetz, Ron Faverty.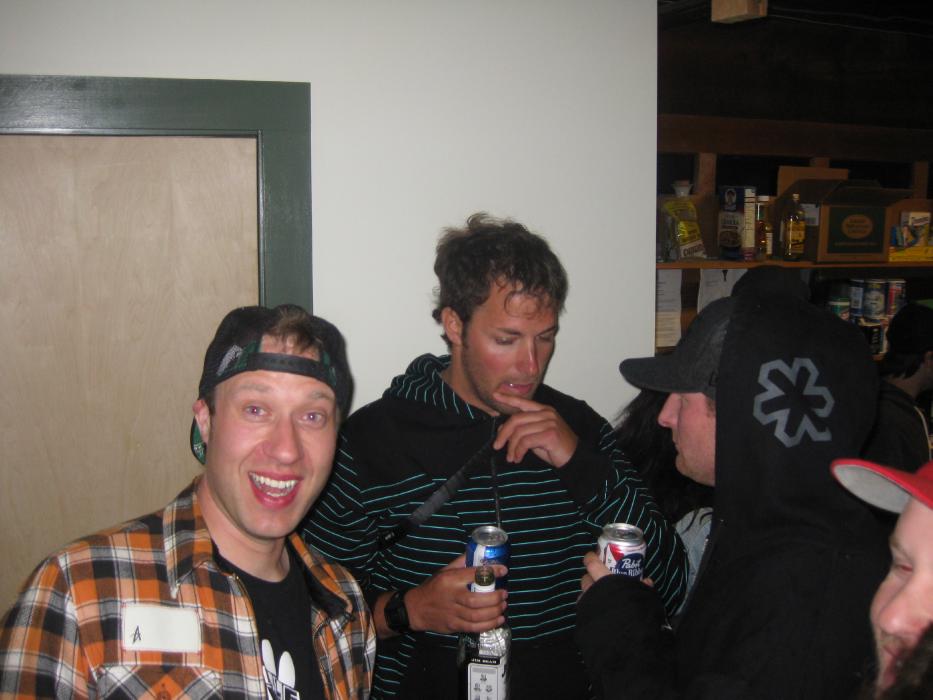 Ron Faverty was posing for my candid photos all night because he, too, is a blogger and was snapping pictures all during the party. He gets it and knows how to put on his camera face.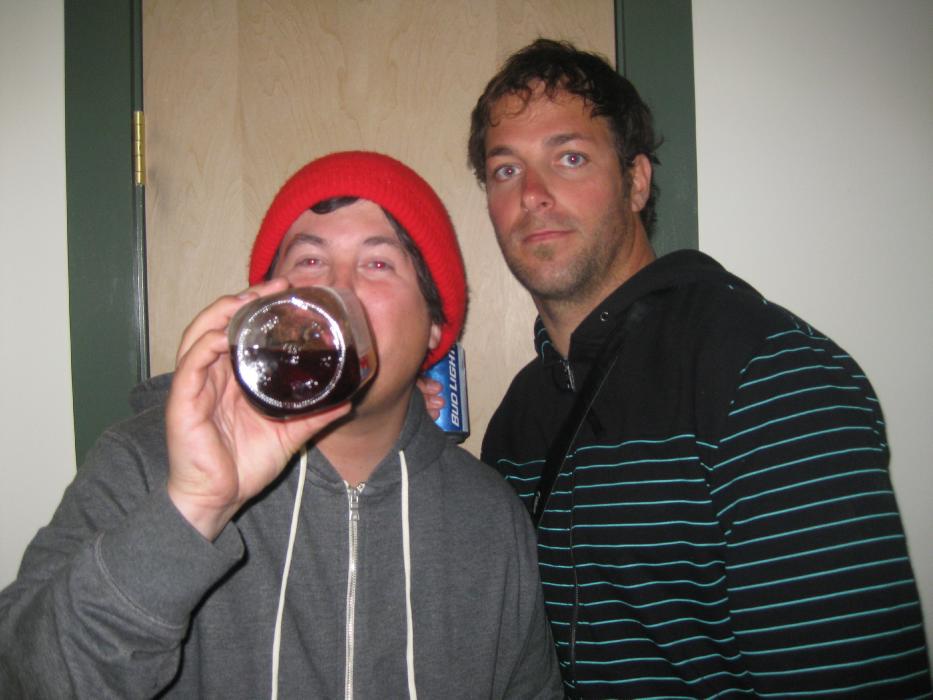 Rome Team Manager/Filmer/Red Bull enthusiast John Cavan and SNOWBOARDER Mag's Ryan Fields.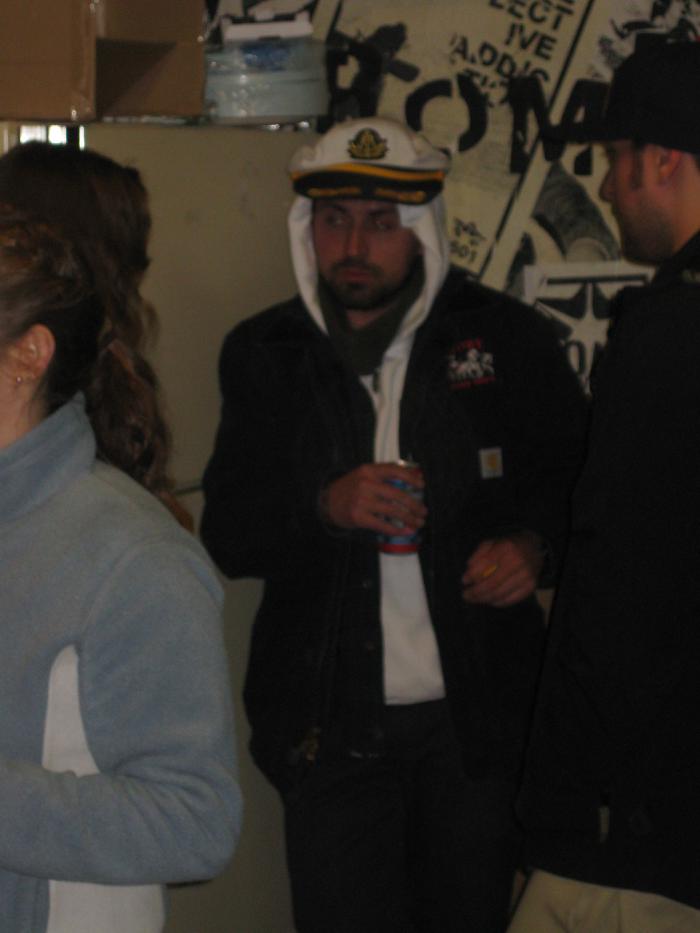 Captain Al was captured getting ready for a sea-faring mission in the corner of the room.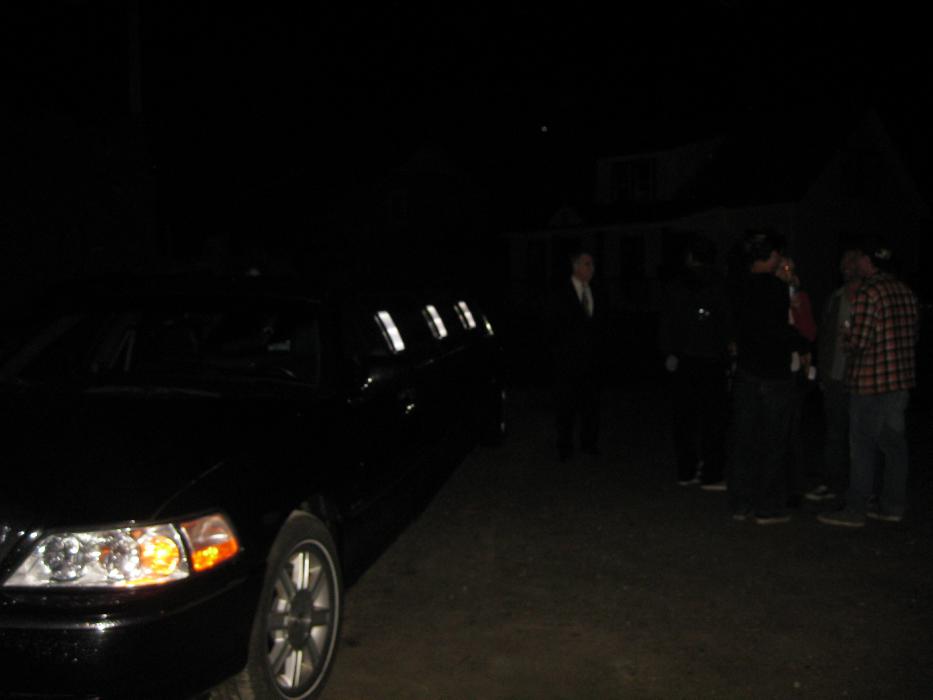 A sign that the snowboard industry is rising in economic security: a limo to take VT dirtbags from Waterbury to dive bars in Burlington half hour away. And a socially responsible decision, but not only to provide a safe ride for people drinking but additionally, carpooling is really good for the environment. Rad.